Seychelles' offshore system maintains confidentiality for company owners, directors
Business

|

Author: Rassin Vannier translated by: Betymie Bonnelame

|

December 7, 2018, Friday @ 10:59

|

9179 views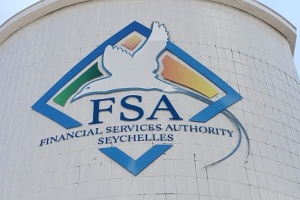 The Financial Services Authority is the regulator for non-bank financial services in Seychelles. (Rassin Vannier, Seychelles News Agency)
(Seychelles News Agency) - Directors and owners of offshore companies registered in Seychelles will remain confidential following the approval of the National Assembly.
In late November the National Assembly -- the Seychelles' legislative body -- voted in favour of an amendment to maintain the confidentiality of these offshore companies, in action brought forth by Ahmed Afif, the elected member for the northern district of Anse Etoile.
The Seychelles' President, Danny Faure, has signed the proposed amendment of keeping the names of directors and owners of offshore companies private.  
"The approval was urgent because from December 1 the companies had to declare their directors, and they did not want to do it, and what would have happened, they would have left the country and we would have lost millions of rupees," Afif told SNA on Thursday.
Afif said that the companies responsible for the registration of the offshore companies had already sounded the alarm by explaining the losses it could have for Seychelles, an archipelago in the western Indian Ocean.
"If we had left the law as it was, it would have brought our offshore system to the ground," he said.
With increased development in the offshore sector, in 2016 Seychelles did a complete review of the International Business Act. A new provision under Section 152 of the Act obliged the companies to publicly declare the list of their directors and owners giving them a timeframe of two years to comply, and this expired as from December 1, 2018.
"At the time it was thought that this would become the norm and we had taken the lead, but today we see that other countries, which are competing with us, have not introduced this measure, and we so decided to bring it back to what it was," said Steve Fanny, the chief executive of the Financial Services Authority.
The law had to be brought to the National Assembly but was delayed at the Attorney General's office.
Although the information will be confidential, relevant authorities like the judiciary and the financial regulatory authorities will have access to it.
The offshore sector of Seychelles is the third top contributor to its economy. There are over 200,000 companies registered in the country.
Seychelles is currently on the European Union's grey list which comprises of 47 countries committed to improving their transparency standards. The EU says that once fulfilled, these commitments should enhance the tax good governance environment, globally.
The island nation hopes that with a return to the Organisation for Economic Cooperation and Development (OECD) in January, the country will be removed from the EU's grey list along with the changes to the base erosions and profit shifting (BEPS) which the Assembly must approve.  
In a meeting earlier this year with a United Nations tax expert, Seychelles was told to deploy more resources to implement recommendations from the OECD on base erosion and profit shifting. 
Back